Every Concert In-person & Live Streamed!
 In March 2020, An die Musik Live was the only club to immediately reinvent our production to a broadcast model. We kept musicians playing and our audience entertained — and we continue to share live music virtually, even as we welcome back in-house audiences. Audience members receive a link to the performance to enjoy for one week after the show.
Enjoy every concert LIVE from our stage in real-time, in the comfort and safety of your home. The link is revealed to live stream participants 15 minutes before showtime via an email from InstantSeats. Concert links are active for one week after the performance, so you can watch them again. You can purchase access even after the show has begun and up to 72 hours after. Join the show in progress or scroll to the beginning.
Please Donate
We still need your help to keep the lights on, the LIVE STREAMING cameras rolling, and our historic venue running. Please add a donation when you purchase your ticket or donate here.
---
---
Live Stream Archives
Recordings of past live-streamed shows are available for purchase! Visit the Archives page to access the library of recordings, or scroll to the bottom of the events page.
---
An die Musik Live in the News
And the Music Played On by Sheilah Kast (March 26, 2021) – Musicians and fans have mourned the loss of that electrifying current that connects performers with audiences during a live concert. An die Musik, the small but mighty performing space in Mount Vernon stepped up during the pandemic to serve as a conduit. Listen to the radio interview.
Maryland Public Television

Arts Minute – March/April 2021
A Classical, Jazz & World Music Concert Venue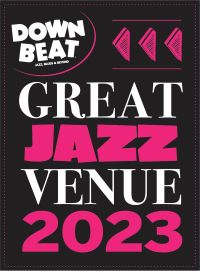 Top 100 Jazz Venues in the World — Downbeat Magazine
Baltimore's Best Venue 2005 & 2020 – Baltimore Magazine
Best Jazz Venue 2019 — All About Jazz Reader's Poll
Great Jazz Venue 2016, 2017, 2018, 2020, 2023 – DownBeat Magazine
Top 10 Best Live Music Venues in Maryland – BestThingsMD.com
Baltimore's Best Jazz Space 2005, 2007, 2008, 2009, 2011 – Baltimore City Paper
Enjoy the ambiance that adds to the experience of the music. An die Musik Live is located on the second floor of a historic townhouse, so unfortunately it is not handicapped accessible.